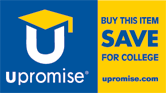 I've accumulated a number of posts and links about college (or alternatives). Here they are all in one place.
New Scholarship Opportunity
YourWorkoutBook, a website devoted to athletic performance and fitness,
has launched a $500 annual scholarship for students looking to further their education at university and college. While they will demonstrate a preference towards those who show interest in sport and fitness, the scholarship is open to anyone.
Here are the basics for the scholarship:
Deadline:
September 1
(annually)
Criteria:
Must be enrolled at a two or four year college or university.
Applicants must be a resident of the United States or Canada.
While applicants don't have to be pursuing an academic program focusing on sport and wellness, preference will be given.
Scholarship winners will be notified by

September 6

, and a co-payable cheque will be forward to the recipient's school.
Scholarship Contests
Getting into College & Succeeding
Alternatives to College