Unschooler-curated learning resources

12.11.2014
It has happened. That day that some of us unschooling parents worry will come. When our child says they want to go to school. I always knew I would support the choice even though I hoped it would never happen.

A month ago, Eldest said she wanted to go to school. Not just school in general, a specific school. An out-of-district alternative school centered around environmental science, 3 days a week including 1 field day.

My thought ran this course: 1) It's too far. I can't get her there. (I don't drive.) 2) I don't want to get trapped in the system with educational requirements, paperwork, etc. 2) When I was in middle school, I would have desperately wanted to go to that school. 3) The concept is in line with her dreams. She has worked toward being a marine biologist/conservationist since she was 8. 4) I will figure out a way.

A month later, she loves going to school. They don't give grades. The middle and high school students together consist of less than 30 kids. They peer review each other's work. They only attend 3 days a week, one spent mucking around watersheds, mountains, estuaries, etc. She has a naturalist teacher. I can hardly believe it's a public school. The experience has renewed my belief that schools can be better.

It wasn't easy getting her there. I had to find someone willing to drive her. I had to order birth certificates, medical records, etc., things I had never needed before. I had to file for a district transfer. I was apprehensive about paperwork that I would likely be required to fill out, learning plans, courses, attendance hours I would have to concoct... It turns out that the school does it for me. So far, awesome experience.
12.08.2014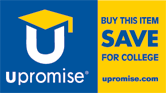 I've accumulated a number of posts and links about college (or alternatives). Here they are all in one place.
Carol Brown at onlinecollege.org thought you all might appreciate the article,
"
The Homeschooler's Guide to Getting Into College.
"
I looked it over and found lots of useful info all in one place, from stats on homeschoolers to advice for getting in, including links to planning and sample transcripts.
Zero Tuition College for self-directed learners
. Zero Tuition College, ZTC, is the free college for self-directed learners. ZTC connects self-directed learners with each other and with experienced mentors. It's a free learning community. ZTC students participate by setting up a profile, pursuing....
Unschooling Examiner »
The Innovative Educator
: "
Stopping Out or Opting Out of College May Be the Key to A Successful Future
" - Peter Thiel is paying 20 entrepreneurs who are under 20 100k to pursue their passions. From the reaction of some, you woulda thought he told a world, that believes there's no life without college, that there is no Santa Claus...